Enhance Your Fitness Club's Check-in Experience With Envision Printing's Laminated Cards and Key Tags
Read Time:
3 Minute, 38 Second
Running a successful fitness club can be challenging. You need to provide your members with a quality experience while standing out from the competition. One way to achieve this is by utilizing Envision Printing's unique laminated CR80 Membership Cards with Key Tags. Our print and mail services offer a personalized solution to help you attract and retain members, giving your gym the edge it needs to succeed.
Here's how.
Streamline the Check-in Process
Our laminated CR80 Membership Cards with Key Tags are the perfect solution for streamlining the check-in process for your members. No more fumbling with sign-in sheets or digging through wallets to find membership cards. Instead, your members can simply swipe their key tag or card to check in, and head straight to their workout. This will reduce wait times during peak hours, giving your members more time to focus on their fitness goals.
High-Quality and Personalized Cards
Envision Printing's digital printing technology ensures that your cards and tags are high-quality, durable, and professional. Our printing solutions are designed to make your gym's membership cards stand out from the competition, with custom designs and branding that reflect your gym's unique personality. And with the option to include photos, names, and other personalization details, it's easy for staff to verify memberships and create a sense of community among members.
Attracting New Members
Our laminated CR80 Membership Cards with Key Tags also offer a unique opportunity to attract new members to your gym. You can offer prospects a one-week free trial membership, using the CR80 card as a gift card to give them access to your gym's facilities. This personalized approach can make a huge difference in attracting new members to your gym, helping you to build your community and expand your business.
In addition to offering a free trial membership, you can also include an exclusive offer as part of the CR80 gift card. For example, you could offer a discount on personal training sessions, or a discount on merchandise in your gym's shop. By offering a unique and valuable incentive, you can encourage more prospects to visit your gym and give your gym the opportunity to stand out from the competition.
The Switch Hitter Mailer
Envision Printing also offers The Switch Hitter Mailer, a unique card that can be used by the recipient and a friend. This is a great way to encourage current members to refer their friends and family to your gym, providing a valuable opportunity to expand your membership base. By utilizing the superior read rate of plastic postcards, gyms can ensure that their promotions are actually being seen and acted upon by potential customers.
Additionally, the use of pop-out cards and key tags not only adds perceived value, but also provides a tangible reminder for the recipient to take action and visit the gym. This can lead to a higher conversion rate and more new members for the gym. The Switch Hitter Mailer can be personalized with your gym's branding and offers, making it an effective tool for driving new member sign-ups and boosting your gym's reputation.
Putting It All Together
In short, Envision Printing's laminated CR80 Membership Cards with Key Tags offer a unique solution for gyms looking to streamline their check-in process and attract new members. With personalized designs, durable materials, and the ability to include special offers and free trials, our print and mail services are a valuable asset for any gym looking to succeed. So why wait?
Are custom laminated key tags and card mailers for you?
Well-designed, well-printed plastic card combos stick with customers wherever they go — making them one of the best practical and promotional tools — the perfect solution for direct mail marketing efforts.
Visit https://envisionprintingllc.com/product/TheSwitchHitterMailer today to learn more about how our laminated CR80 Membership Cards with Key Tags can benefit your gym and take your business to the next level.

Reach out to us so we can help you find the perfect custom combo for your fitness club!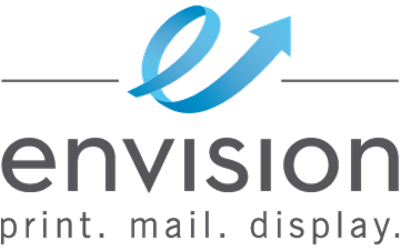 1266 Kennestone Circle
Suite 105
Marietta, GA 30066