Your Go-To Solution for Professional Printing Services: Envision's Expertise Unveiled
Read Time:
4 Minute, 20 Second
Your Trusted Partner for Professional Printing Solutions
In the expansive world of business, the importance of high-quality printed materials cannot be overstated. When it comes to making a lasting impression and effectively conveying your message, Envision Printing, LLC stands out as a reliable and versatile professional printing company. We offer an extensive range of printing services, combining cutting-edge technology with a wealth of expertise to ensure that your print projects not only meet but exceed your expectations. Discover how Envision Printing can assist you in achieving your business goals and making a lasting impact with your printed materials.
Elevate Your Professional Image
In the world of business, your business card frequently serves as the initial point of contact for potential clients or contacts, making it a critical first impression for your company. Recognizing the pivotal role this seemingly small piece of marketing collateral plays, Envision Printing places a premium on its significance. Our dedicated team is poised to aid you in the design and printing of business cards that radiate professionalism and creativity. Your business card becomes a tangible representation of your brand, and we are committed to making sure that it leaves a lasting and positive impression on anyone who receives it.
Inform and Engage Your Audience
Brochures are invaluable assets for presenting your products or services and delivering comprehensive information to prospective customers. At Envision Printing, we specialize in assisting you in creating visually captivating and informative brochures that capture the attention of your intended audience. Our dedicated design team works closely with you to translate your vision into reality, ensuring that your brochures not only represent your brand's essence but also effectively communicate your array of offerings. Your vision combined with our expertise results in brochures that leave a lasting impression and resonate with your target market.
Promote Your Events and Offers
When you're seeking to promote upcoming events, special offers, or promotions, Envision Printing's top-tier flier printing services are your dependable partner. We bring a wealth of expertise to the table, enabling us to craft dynamic and attention-grabbing flyers that go beyond merely capturing the interest of your intended audience—they keep it engaged. Our meticulous approach encompasses every facet of flier creation, from conceiving eye-catching designs to selecting the ideal paper stock. This comprehensive attention to detail ensures that your flyers are not only impactful but also highly effective in effectively conveying your message, making them an indispensable tool in your marketing arsenal.
Make a Bold Statement
In certain situations, making a bold statement and grabbing the attention of passersby or event attendees is paramount. That's where our poster printing services come into play, empowering you to achieve just that. Whether your need for posters is rooted in advertising, information dissemination, or simply adding decorative elements to a space, we have the expertise to create visually stunning posters that eloquently convey your message with unmistakable clarity and an artistic flair that ensures your message stands out in any setting.
Stay Connected with Your Audience
Sustaining meaningful connections with both your existing customers and potential prospects is a cornerstone of business growth. At Envision Printing, we excel in helping you design and print postcards that maintain your brand's presence at the forefront of your audience's consciousness. If you intend to send holiday greetings, express gratitude with thank-you notes, or deliver compelling promotional messages, our postcards are meticulously crafted to leave a lasting and memorable impression on recipients. With our postcard solutions, you can be confident that your outreach efforts will resonate and fortify your brand's connection with your valued clientele.
Custom Printing Solutions Tailored to Your Needs
Beyond our standard printing services, Envision Printing offers a wide array of custom printing options to meet your unique requirements. From large-format printing for oversized graphics and banners to wide-format printing for intricate designs, we have the capability to handle diverse projects. Additionally, our label printing services ensure that your products stand out on the shelf. For businesses in need of signage solutions, we excel in designing, printing, and installing banners and custom signage to enhance your brand's visibility.
Experience the Envision Difference
At Envision Printing, our unwavering commitment to providing top-notch quality and exceptional service is at the core of our mission. Our dedicated focus on precision, creativity, and unwavering dedication to customer satisfaction distinguishes us as leaders in the realm of professional printing. We genuinely grasp the significance of your branding and marketing materials, and it fills us with pride to be your partner in ensuring that they leave a lasting and impactful impression on your audience.
Contact Us Today
Ready to elevate your business with high-quality printed materials? Visit our website at https://www.envisionprinting.com/ to explore our comprehensive range of professional printing services. Feel free to fill out our contact form to request a free quote, and our team will promptly assist you. We eagerly anticipate the opportunity to collaborate with you on your printing needs, bringing your vision to life and helping your business thrive. Make Envision Printing your trusted partner for all your professional printing solutions.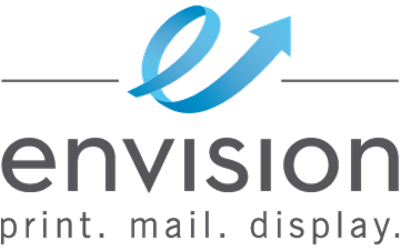 1266 Kennestone Circle
Suite 105
Marietta, GA 30066